Product Categories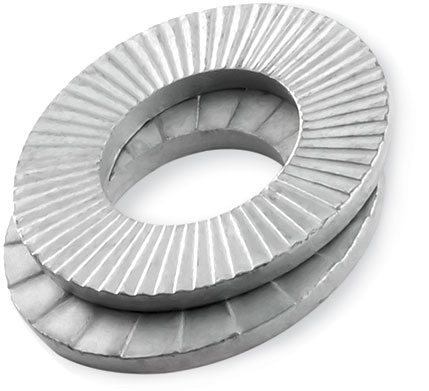 Heico-Lock Steel Washers are made of SAE J-403-AISI 1042/1045 or similar high carbon steel.
Heico-Lock Wedge Lock Washers are perfectly suited to work with structural grade and high tensile bolts and nuts (8.8, 10.9, 12.9., ASTM 574). Large O.D. locking washers are recommended for use on large/long holes (e.g., with flange nuts or screws), painted surfaces or soft materials, (e.g., aluminum).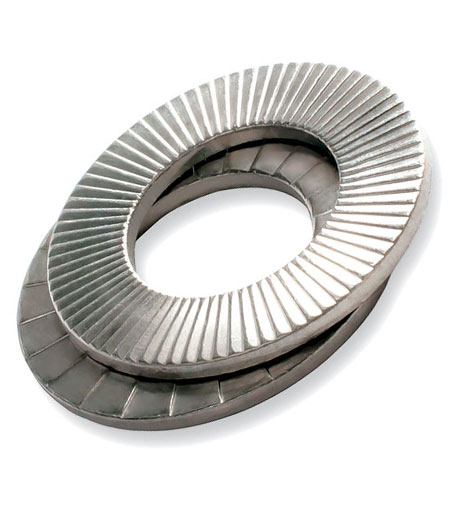 Heico-Lock stainless steel washers are made of AISI 316L or equivalent alloy. Typical uses include medical equipment, food production, outdoor enclosures and various industrial applications.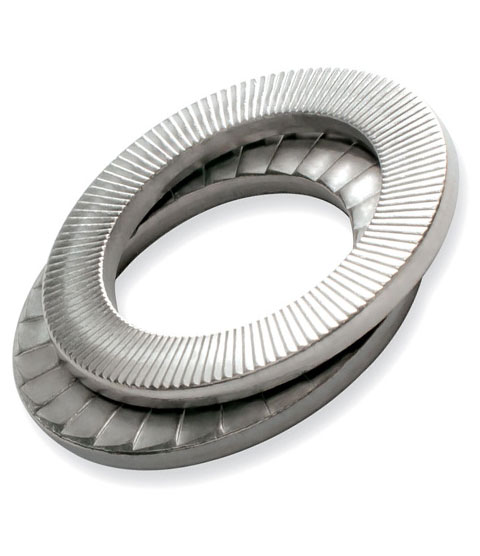 254 SMO® washers are made of high alloy austenitic stainless steel developed for use in seawater and other aggressive chloride bearing media. The alloy has a high resistance to general corrosion and stress corrosion cracking. The material also has higher strength than conventional austenitic stainless steels.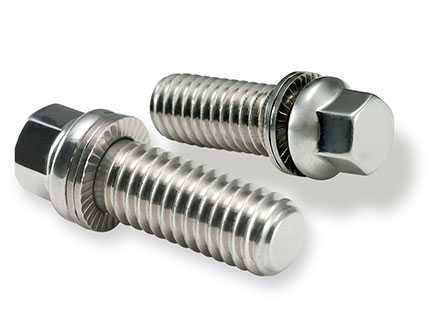 The HEICO-LOCK® Wedge Lock Nut provides a high-quality, user-friendly bolt securing system for the most demanding of applications and is ideal for repeated use. The captive and rotary combination of nut and the original HEICO-LOCK® Wedge Lock Washers makes securing your bolted joints more efficient, effective and easier even under the most extreme vibrations and dynamic loads.
Design
The HEICO-LOCK® Wedge Lock Nut is supplied pre-assembled. The nut and the HEICO-LOCK® Wedge Lock Washers are combined in a captive and rotary way, ensuring the HEICO-LOCK® Wedge Lock Washers and the nut are fixed permanently in the correct position with the wedge lock washers securing your bolted joint using the proven HEICO-LOCK® principle without loss of quality or function.
Advantages
The one piece design eliminates the risk of misuse
Minimized ridk of operating and production breakdowns caused by faulty bolted connections
Easy handling especially in hard to reach locations
Fixed permanently in the correct position
Reduction of assembly time and effort
Reduced complexity of the component due to less individual parts
Easy, safe and fast installation even for non-specialist users
Can be re-used without any reduction in function or quality
Applications Include
Truck wheel/lug nuts
Vehicle frame bolts
Slotted holes
Brake and suspension components
High service cycle bolted joints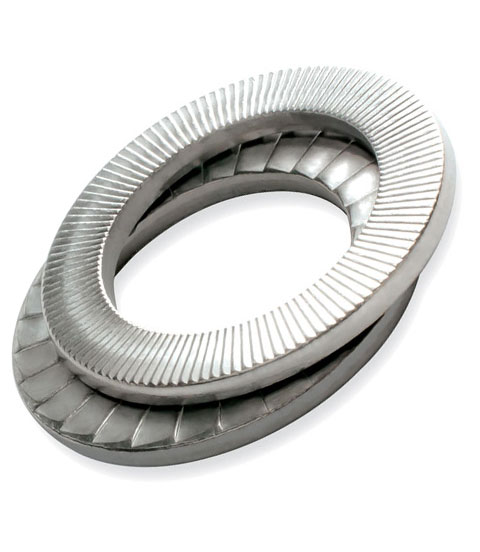 Inconel® 718 washers are made of nickel based, heat resistant alloy. Typical applications include aerospace and power plant turbines, rocket and space based components, oil & gas industry assemblies and chemical industry parts. Inconel® 718 also has low temperature performance and is suitable for or cryogenic applications.
HEICO-LOCK Ring Lock Washers are available when a more positive locking mechanism between the two washer halves is required. The locking system is particularly suitable for applications involved in repeated reuse.